Achieve Your Optimal Well-Being
Leaders in Corporate Wellness
Now more than ever, organizations and businesses are taking proactive steps to invest in their employees' health and wellness. At the heart of this corporate wellness movement is the idea that healthier employees are happier, more productive workers and members of the community. At Balanced Wellness, it is our mission to not only advance this movement but to take it a step further: we want to empower every individual to achieve and maintain their optimal well-being.
With over 30 years in the health and wellness industry, our certified staff is equipped and wholeheartedly committed to engaging individuals and providing comprehensive, cost-effective, and easy to understand health and wellness plans.
Vision:
To encourage balanced lifestyle choices to reduce or eliminate chronic illnesses and improve quality of life.
Mission:
To empower every individual we touch to achieve their optimal wellness.
Goals:
- Evaluate and achieve employee completion of a Health Risk Assessment
- Educate employees through wellness coaching and program offerings
- Engage employees in transformative campaigns and challenges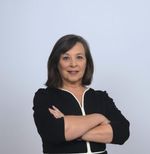 Terry Gehrke, M.Ed.
Balanced Wellness LLC, President and Founder/Wellness Consultant & Health Educator
Terry Gehrke has been in the fitness/wellness industry for over 30 years beginning her career as a Certified Group Fitness Instructor.She has continually sought to grow in the industry by completing a bachelor's degree in Exercise Science and masters in Health Education with a concentration in fitness/wellness and community health.
Teaching in the schools and community, one-on-one as a personal trainer and at the university level has developed her well-rounded background. She held a position at Southeast Christian Church for 10 years developing and administering programs in the Sports & Fitness Ministry. Her philosophy reflects her passion to utilize wellness to improve quality of life through education and application of nutrition and fitness. She recognizes that each individual has his or her own intellectual and emotional well being that must be addressed to be a fully healthy human being. Terry taught at the University of Louisville, Health & Sport Sciences Department for 20 years.
In 1999, Terry founded Balanced Wellness LLC. She enjoys creating and implementing educational programs. Coaching with a mindset focus evaluating beliefs and behaviors and helping participants engage in health behaviors bring her joy! She is a member of several organizations where she pursues continuing education including the National Wellness Institute, National Physical Activity Society and Exercise is Medicine.
Certifications
National Commission for Health Education Credentialing, Inc – Master Certified Health Education Specialist (MCHES)
Certified Health and Wellness Coach (CHWC)
American College of Sports Medicine – Certified Exercise Physiologist (EP-C)
Cornell University Certificate in Plant-based Nutrition
Exercise is Medicine
Terry may be contacted by email at terrygehrke@balancedwellnessky.com or by phone at 502-716-7773, X-700.

Alyson Boles
Balanced Wellness LLC, Wellness Consultant
Alyson has been working and growing within the fitness and wellness industry since deciding to pursue a degree in the field during college. She has taken a recent interest in creating and marketing wellness initiatives centered around total well-being, specifically for corporate and small-business employers and employees. She believes a healthy, balanced relationship with movement, mindset, and nutrition to be the optimal foundation for any wellness journey.
Her experience began as a fitness facility management intern in 2017, but has evolved into much more since graduating from the University of Louisville in 2019. Some of her favorite activities as a Wellness Consultant for Balanced Wellness are designing marketing, outreach, and coaching program material, writing wellness communications, and teaching small group fitness at a local studio. Contact her at her email if interested in joining her training group or pursuing one-on-one instruction!
Focuses include one-on-one and small group training, with barre, bootcamp, spin, and strength training formatting. Alyson values building confidence in her clients and is particularly passionate for women's fitness; she wants to change the way feminine bodies and minds are perceived, respected, and appreciated in the fitness realm.
Outside of work, you will find her hanging out with her fur children. She also enjoys crafting, reading, and being outdoors!
Certifications
B.S. in Health and Human Performance, concentration in Exercise Science
NASM Certified Personal Trainer, specialization in Women's Fitness
Alyson may be contacted by email at alysonboles@balancedwellnessky.com or by phone at 502-716-7773, X-701.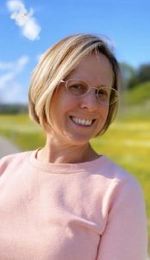 Lynn R. Miller – RN, BSN, CNC
Certified Nutritional Consultant and Fitness Instructor
I have a passion for teaching, consulting, and empowering people towards wellness using nine foundations of health. This includes the belief in the natural healing processes of the body and how the organ systems work together as a whole. As a Certified Nutritional Consultant, my goal is to educate people regarding nutrition, supplementation, and in the Foundations of Health that promote optimal wellness. As a fitness instructor, I incorporate functional movement and anatomy cues into fitness practice. This equips all participants with the tools they need to be successful both on and off the mat. I am a wife and mom to adult children. I enjoy reading, studying, running, and at-home yoga.
Degrees and Certifications
Registered Nurse with Adult, Pediatric, and Neonatal Intensive Care experience
Certified Nutritional Consultant from Trinity School of Natural Health
Yoga I Certification
BarrePilates focus Certification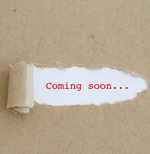 Valerie Cox, M.Ed.
Educator, Health and Wellness Coach, Fitness Specialist
BIO COMING SOON!
Degree:
University of Louisville Master of Education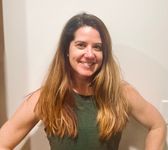 Andrea Kirtley, M.Ed.
Educator, Fitness Instructor
Andrea Kirtley has been a fitness enthusiast most her life, starting with high school sports and transitioning to group fitness classes as an adult. Teaching fitness classes was a natural fit, as she is a high teacher by day. Andrea has been teaching fitness classes since 2014, spreading her love of health and fitness at Southeast Christian Sports & Fitness, Steep & Breathe Studio, Kentucky Farm Bureau, and Bellarmine University. She is an advocate for living a healthy lifestyle and incorporating activity into everyday life. Andrea teaches barre, strength, HIIT, and yoga.
Outside of the studio and gym, you will find her paddle boarding, hiking, backpacking, dancing at music festivals, traveling, going to the lake, and volunteering in the community. In her personal life, she is a mom to her favorite musician (Go Racer Band!) and the household money manager. This last position has led her to become a personal finance and budgeting lover, advocating for debt-free lifestyles and the joy financial freedom can bring.
Degrees and Certifications:
B.A in Spanish

M.A.T in Foreign Language Education

M.ED. in Teacher Leadership

English as Second Language (ESL) and Spanish Teaching

NETA Group Fitness Instructor

Barre Above Instructor Certification

Beachbody P90X Certification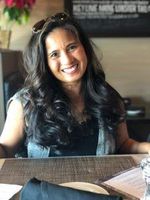 Theresa Schmidt
Kickboxing Instructor
It all started when a friend invited Theresa Schmidt to a cardio-kickboxing class in the late 1990s and was immediately hooked. She got certified as a Cardio Karate Kickboxing Instructor in October of 1998, and has been teaching group fitness classes ever since.
Having participated in athletics early on in grade school and all throughout high school, she absolutely loved team environments so the energy from teaching and participating in group classes helps keep that gap filled as well as help keep fitness as a priority.
She continued to further her fitness training and acquired multiple certifications over the next several years which have helped provide a well rounded variety of classes she can teach, like strength training, stability ball/core and HIIT Bootcamps. Above all, she loves to watch the evolution of how strong and fit her students become.
In addition to teaching fitness classes, she was in the IT training and consulting services industry for 20 years then became a licensed insurance agent selling property and casualty insurance with her husband at Schmidt Insurance Agency, Inc. (est. 1984). She's been married over 20 years and is a busy mother of a teenager, two cats and a dog.
Education
B.S. in Business Administration
Certifications
AFAA (Athletics and Fitness Association of America)– Group Fitness Certification

NAPMA (National Association of Professional Martial Artists) – Cardio Karate Kickboxing Instructor

Resist-A-Ball (Stability Ball) Certification

R.I.P.P.E.D. Instructor Certification