Achieve Your Optimal Well-Being
Up for a challenge?
Join us! Balanced Wellness offers challenges to help your employees achieve their optimal well-being. Whether they partake in a single challenge or double down, our challenges are designed to alleviate the stress and uncertainties in their lives, NOT add to it.
Benefits of Challenges
In light of the COVID-19 pandemic, both employers and employees alike are realizing the stress, anxiety, and uncertainness of these unprecedented times, with many struggling to adapt. These simple but effective challenges will help:
Provide your employees with the support and necessary tools they need to cope in a healthy manner through the COVID-19 pandemic.
Improve their immune system through proper stress management and self-care.
Tools to help mange competing responsibilities at home with remote work and daily care and management of the household.
Choose Your Challenge
Choose one challenge or bundle and save with more!
Additional challenges available: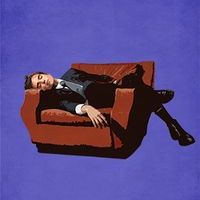 SNOOZE OR LOOSE
Interested in a Sleep Challenge? Track your daily sleep-enhancing activities! The activities in this challenge increase your chances of having better quality sleep each night.
Getting the proper amount of sleep allows us to regulate our hormones, lower blood pressure, and improves brain function and mood. However, many of us don't get the proper quantity or quality of sleep we need to function effectively.
Lack of sleep can cause irritability, which can impact our relationships too. The strain on our relationships inevitably leads to more stress in our lives. We need a minimum of 7 hours quality sleep in order to feel refreshed.
Items tracked include:
Hours of Sleep
Caffeine, Tobacco, and Alcohol
Exercise
Nutrition
Screen Time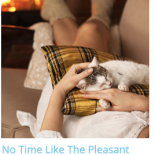 NO TIME LIKE THE PLEASANT
Interested in a Stress management Challenge? There's No Time Like The Pleasant challenge encourages your employees to enjoy the little things in life that bring them peace, happiness, and a sense of relief.
Such items will include:
Stop and Breath
Stretching Break
Short Walk
Laughter
Acts of Kindness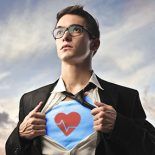 BEAT GOES ON
Interested in a Heart Health Challenge? The Beat Goes On Challenge encourages your employees to adopt simple lifestyle changes to reduce your risk of developing cardiovascular disease.
Such items will include:
Know Your Numbers: Weight, Blood Pressure, Cholesterol, Blood Glucose
5 A Day Fruits & Vegetables
Exercise
Alcohol and Tobacco Use
Stress Management & Sleep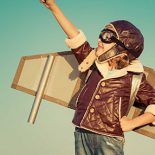 Be Kind – for your Mind
When you give to others, you' re giving back to yourself. Helping others improves your mental well being and leaves you feeling good about yourself.
This 2 week challenge is all about personal enlightenment. Earn up to 400 points per day by performing random acts of kindness for your community, colleagues, planet, and own-self.
We all need a little more kindness right now!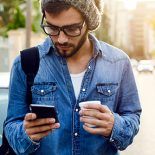 Disconnect and Reconnect
In today's world, technology can be very distracting. It can alienate us from the people in our lives, cause car accidents and even prevent us from getting a good nights sleep. This 4 week challenge helps people break bad technology habits and get reconnected with the people in their lives, including their family, friends and community.
This challenge includes 6 habits to track daily (includes one bonus habit).
Examples:
Limit after work screen time.
Give back to the community and volunteer (bonus)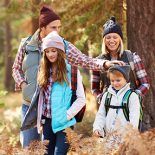 Better Together
Did you know that having strong relationships is good for your health? Research shows that connections with family, friends, coworkers, neighbors, and others are as important to your well-being as a healthy diet, exercise, and avoiding tobacco! Social ties and being part of a community insulate us from life's stressors and give us a sense of purpose and identity. They also make life more fun! So over the next 30 days, pick one, or two, activities from the list below to try every day. You could pick the same ones every day, or try different ones. As you spend quality time with your family and friends, you'll benefit your health and have a good time – and so will they!
HOW TO GET STARTED
Two options for employees to sign-up:
Sign up directly on the wellness portal. Our wellness portal offers you an opportunity for your employees to find all their wellness resources in one place! In addition to the challenges, we offer wellness coaching and streamed and on-demand fitness classes.
Provide us with your eligibility list and we'll take care of the rest!
PRICING:
Contact For Pricing
We ONLY charge for those participating, NOT your entire employee count
Spouses are FREE
NO set-up fees
Bundle & Save Options Available