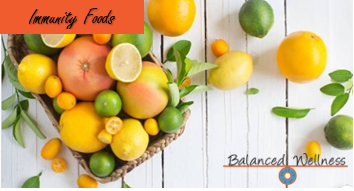 How Healthy Eating Benefits the Immune System
Benefiting the Immune System with Healthy Eating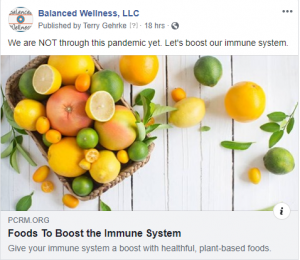 Even though many states are re-opening throughout the summer months, you MUST be wary and continue to prioritize and optimize your health by exercising and eating right.
Last week we covered exercise, so this week we are covering food. Like we shared on Facebook, we are NOT through this pandemic yet, so let us focus on building our immunity with what we put in our bodies!
What Vitamins, Minerals, and Antioxidants are Good for Boosting Our Immunity?
Beta-carotene: reduces inflammation and boosts immune function by increasing disease-fighting cells in the body. Sources? Sweet potatoes, carrots, and green leafy vegetables.
Vitamin C and E: destroy free radicals and support the body's natural immune response. Sources? Red peppers, oranges, broccoli, spinach, and more.
Vitamin D: supplementation of this vitamin may reduce the risk of viral infections. Sources? Fortified cereals and plant-based milks and supplements.
Zinc: this mineral can help boost your white blood cell count, which defends against invaders. Sources? Nuts, seeds, beans, and lentils.
Interested in more? Follow us on Facebook for health-focused articles such as this one AND for opportunities to gain access to behavior change programs, webinars, fitness classes, and more! Our founder, Terry Gehrke, is Cornell-certified in plant-based nutrition and is available for wellness coaching!
Also note that it's not too late to sign up for our Spring into Summer program!
Guidance ~ Consistency ~ Growth ~ Self-esteem ~ Purpose
Find your optimal well-being with us here at Balanced Wellness. We're available to offer you resources for exercise, nutrition, and wellness– encompassing everything you need to stay healthy during this uncertain time. Email us at info@balancedwellnessky.com or visit our other blogs for healthy content!