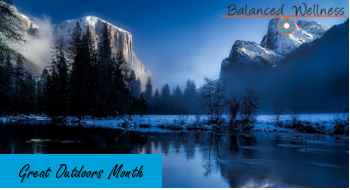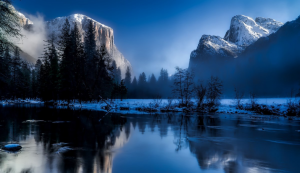 June is Great Outdoors Month
As of June 5th (World Environment Day), Great Outdoors Month is officially one year old!
How can you celebrate?
The easiest and most important way to celebrate is to get outside, or as the hashtag goes… #EscapetheIndoors!
Admittedly, there are so many awesome ways you can celebrate the entire month of June. Because it's summertime, swimming holes, campgrounds, rivers, and lakes are open for swimming, diving, camping, paddleboarding, kayaking, and more! While these activities may appeal to the adrenaline-junkie, adventurous types, there are other ways to enjoy the outdoors peacefully. Hiking, fishing, and volunteering… just to name a few!
For more information on how the first Great Outdoors Month celebration benefited the environment and the economy in 2019, see the National Park Service's website.
In addition to benefiting the environment and economy, being outdoors can have a significant positive impact on your mental well-being. Challenge the Storm has a beautiful graphic that highlights five effects that outdoor recreation has on your mood and on your health. Outdoor recreation is not limited to vigorous water sports or high-impact exercise alone– simply occupying a space with sunny weather can have a healthy impact, too.
Guidance ~ Consistency ~ Growth ~ Self-esteem ~ Purpose
Find your optimal well-being with us here at Balanced Wellness. We're available to offer you resources for exercise, nutrition, and wellness– encompassing everything you need to stay healthy during this uncertain time. Email us at info@balancedwellnessky.com or visit our website for the other blog topics!